Produktinfo
THE DUKE ATTITUDE STARTS HERE
The KTM 125 DUKE may be the entry-level bike of the range, but it isn't here to play games. It's built with the same attitude as the bigger bikes – and it shows. It's no holds barred with this urban warrior. This 4-stroke single cylinder has fuel-injection and a 6-speed transmission to deliver class-leading performance with low fuel consumption to keep you riding longer.
Motor og eksos
Motor og Eksos
A state-of-the-art, liquid-cooled, single-cylinder 125 cc engine drives The Spawn of the Beast. Twin overhead camshafts, four valves and electronic fuel-injection contribute to its class-leading performance and thanks to the balancer shaft, the power is delivered with the highest levels of smoothness.
Chassi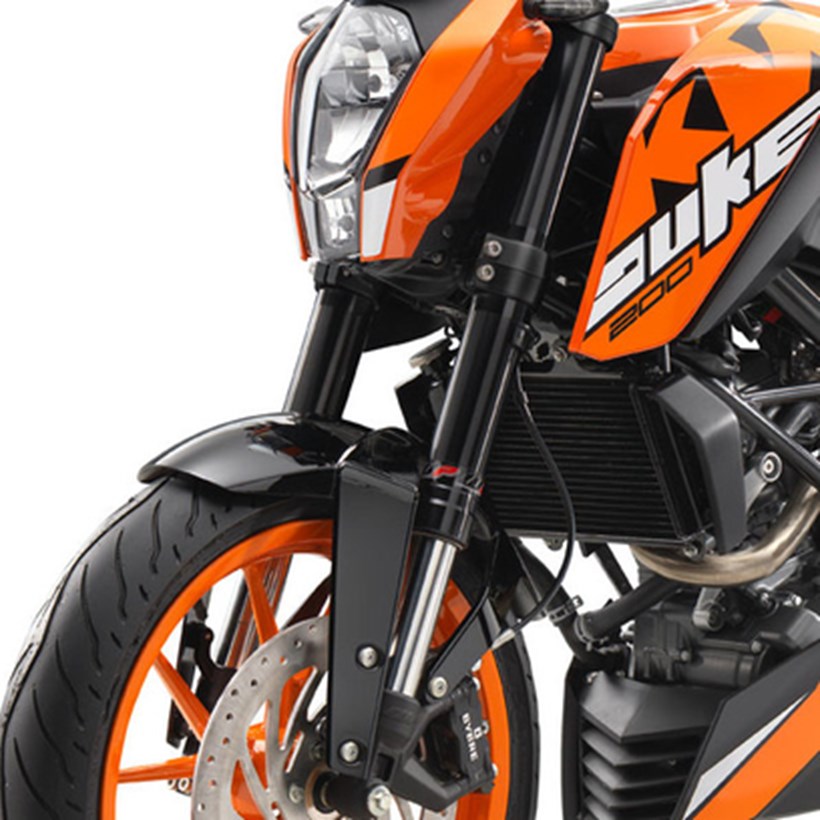 Chassi
The KTM 125 DUKE's chassis has a characteristic, lightweight steel trellis frame, turning this bike into a street surfer through the bends. Masses grouped close to the center of gravity maximize maneuverability and precision – preparing the 125 DUKE to win the rush hour slalom, day in, day out.
Ergonomi og komfort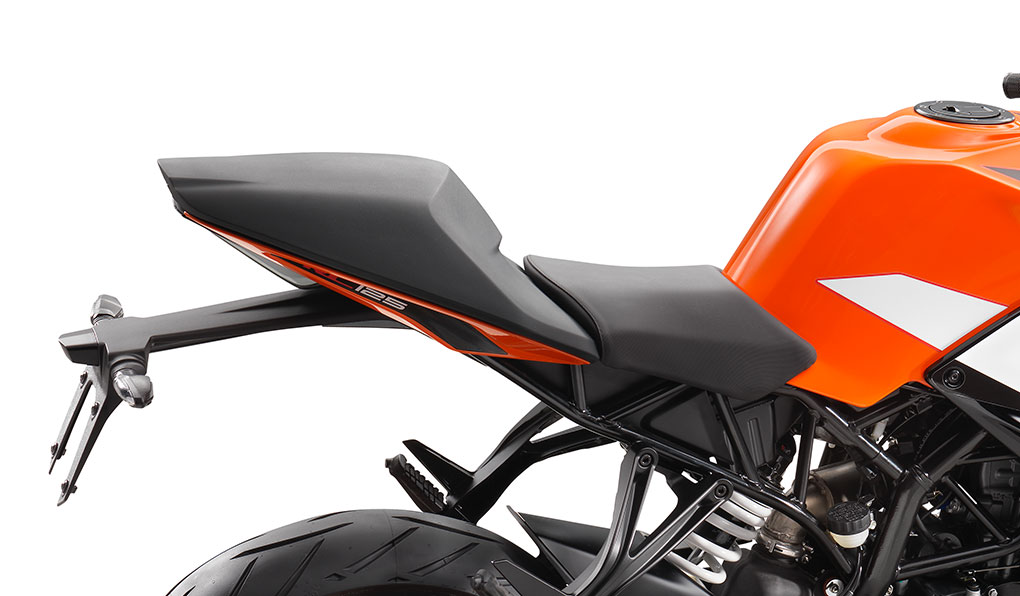 Ergonomi og komfort
The KTM 125 DUKE provides you with more than enough freedom of movement to keep you feeling relaxed, whether you're riding alone or two-up. Feedback from the road is maximized by large contact surfaces keeping you in touch with the bike. Make every turn an attack.
Bodywork og dekaler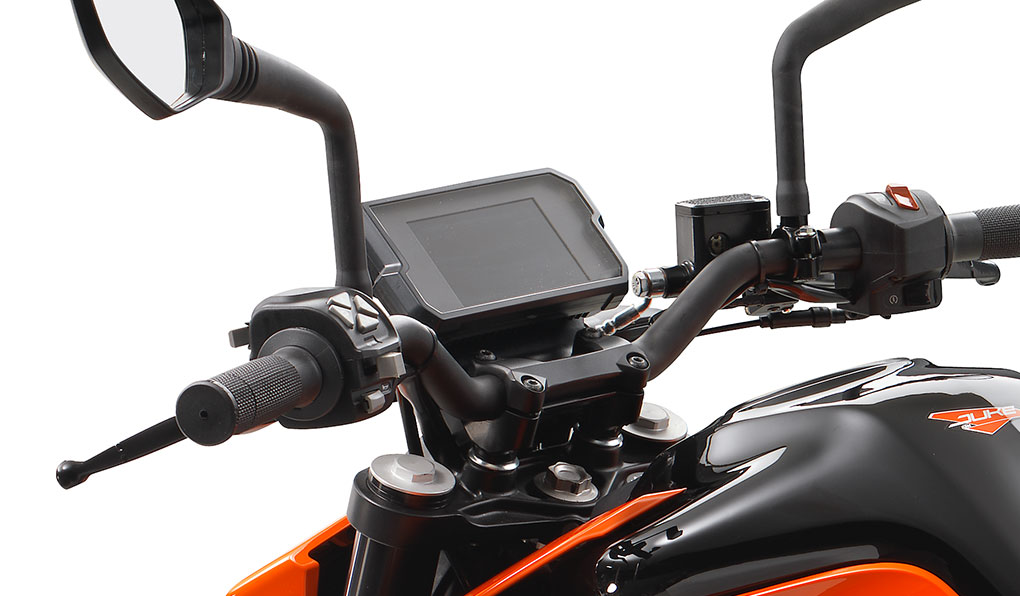 Bodywork og dekaler
Spawned from the look and feel of "The Beast", it's no surprise that from the very first impression, the KTM 125 DUKE has a look about it that sparks fear in those against, rather than with it. But with a big-bike feel, steel fuel tank and various high-quality cast parts, you know that there's nothing to fear once you've taken a seat.
Programvare og elektronikk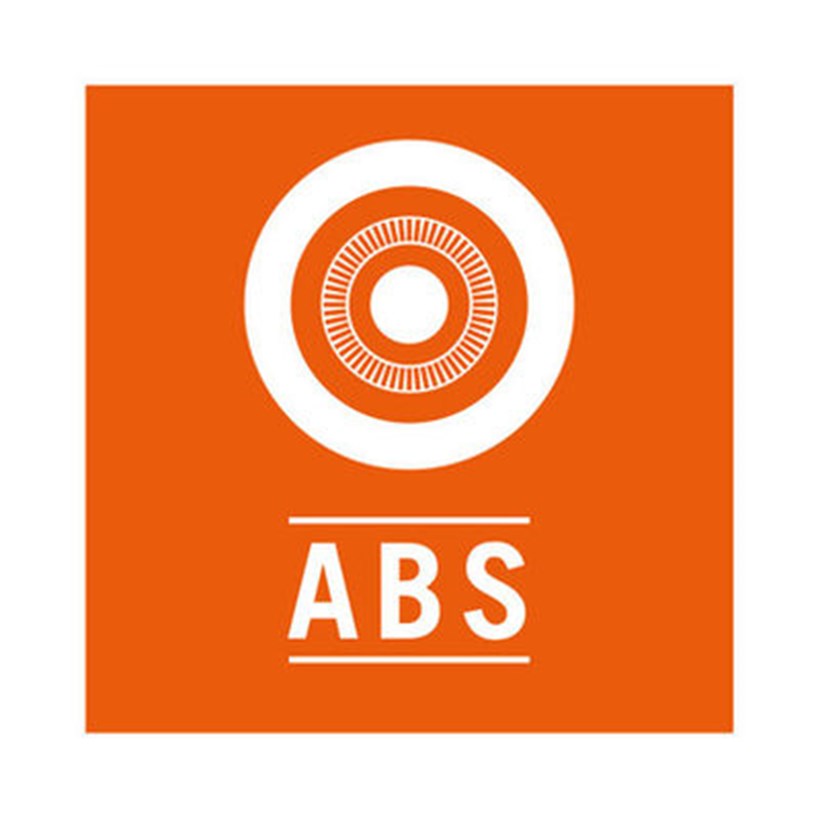 Programvare og elektronikk
The KTM 125 DUKE is laced with high-end technical components, ensuring the best quality standards while maintaining the safety and efficiency of the ride.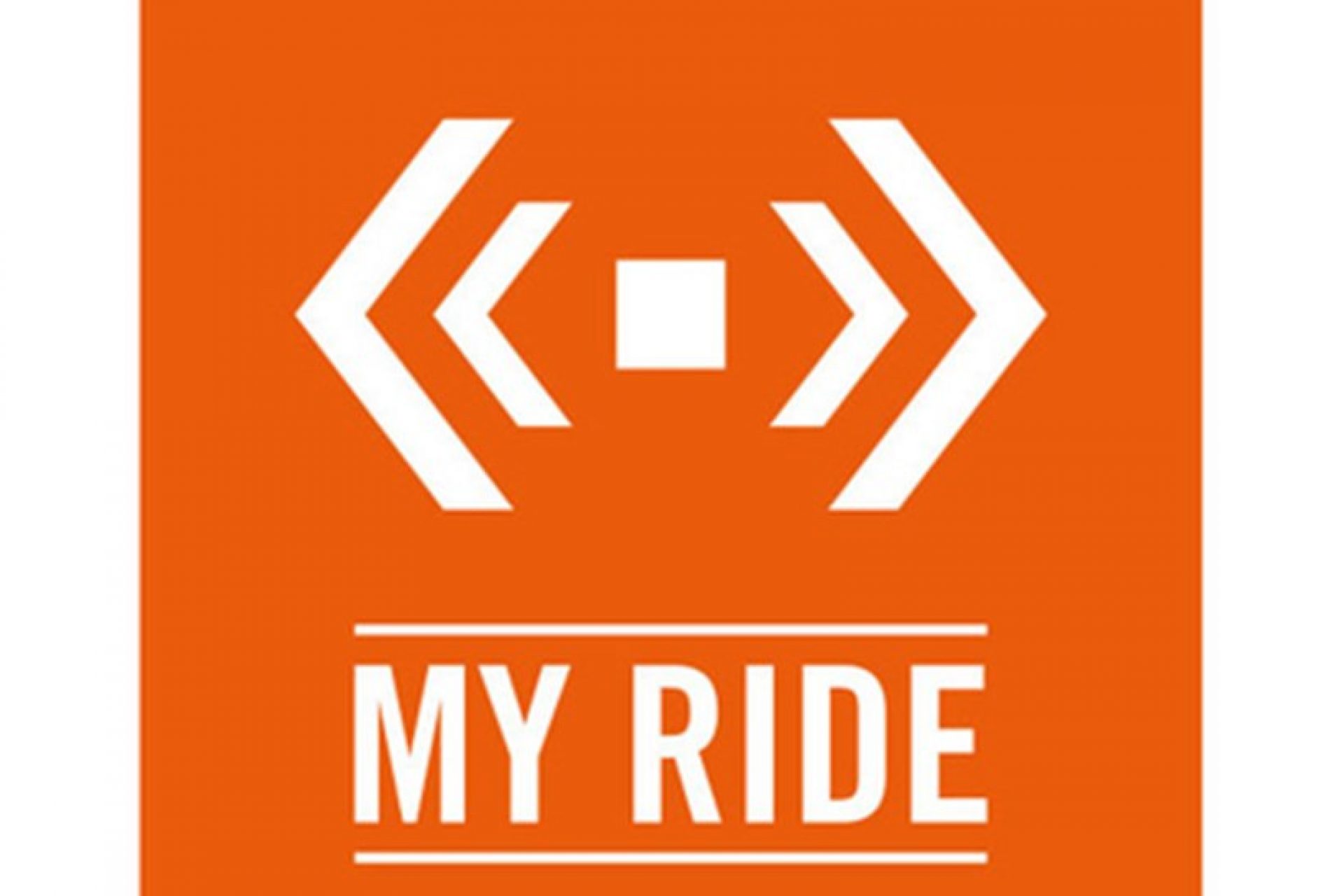 KTM MY RIDE
A smartphone can be tethered to the bike, giving you full control over incoming calls and an audio player. All the information pops up on the bike´s display as you manage this optional extra with the menu switch, keeping your hands where they belong. On the handlebar.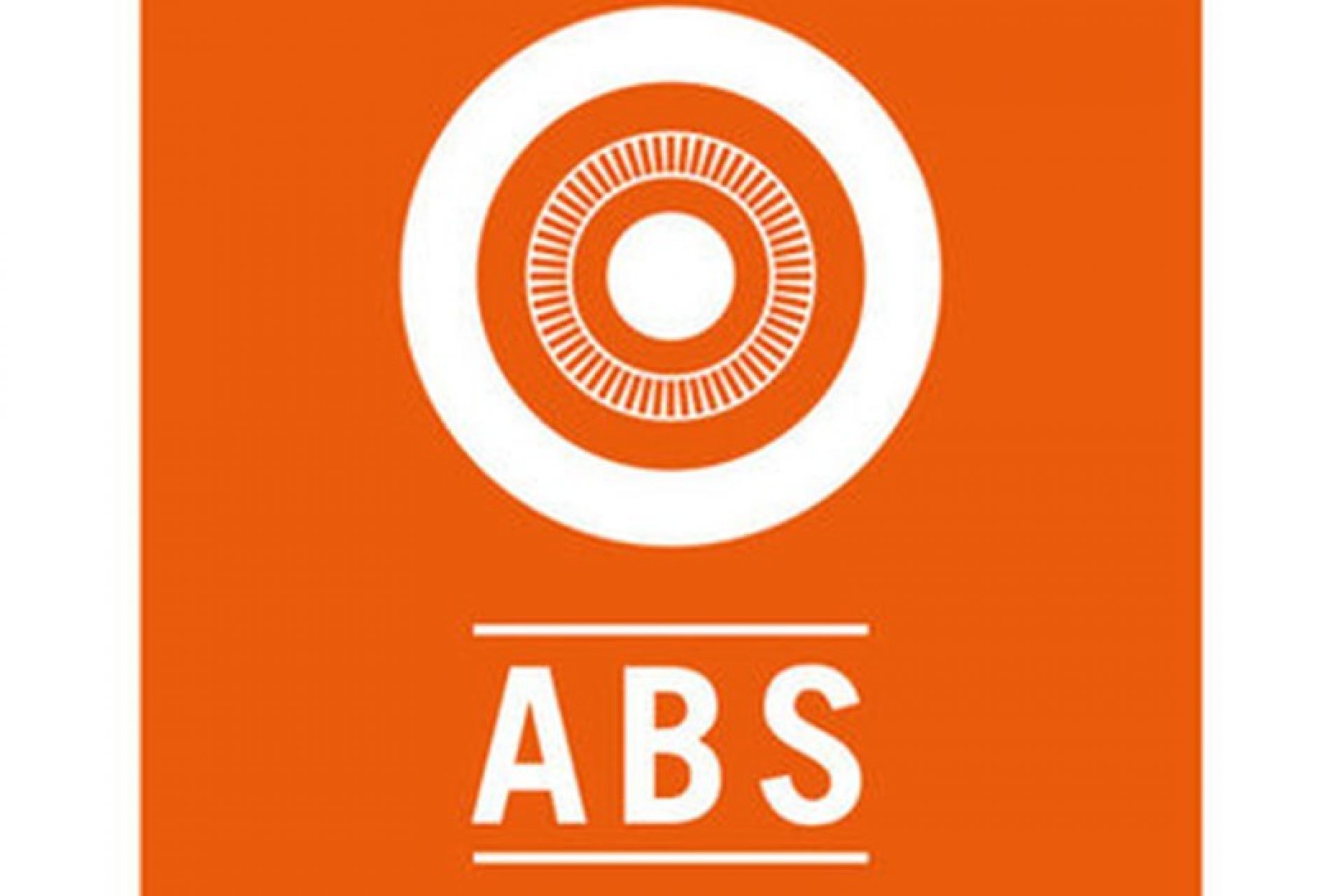 ABS
The dual-circuit ABS system with 9M+ modulator, fine-tuned in cooperation with Bosch, offers total protection against over-braking, while maintaining the full effect and glorious feedback of a genuine sports brake thanks to hypersensitive sensors. This ABS system, weighing no more than one kilogram, therefore allows extremely sporty braking, while actively preventing loop-outs. And just so […]
tilbehør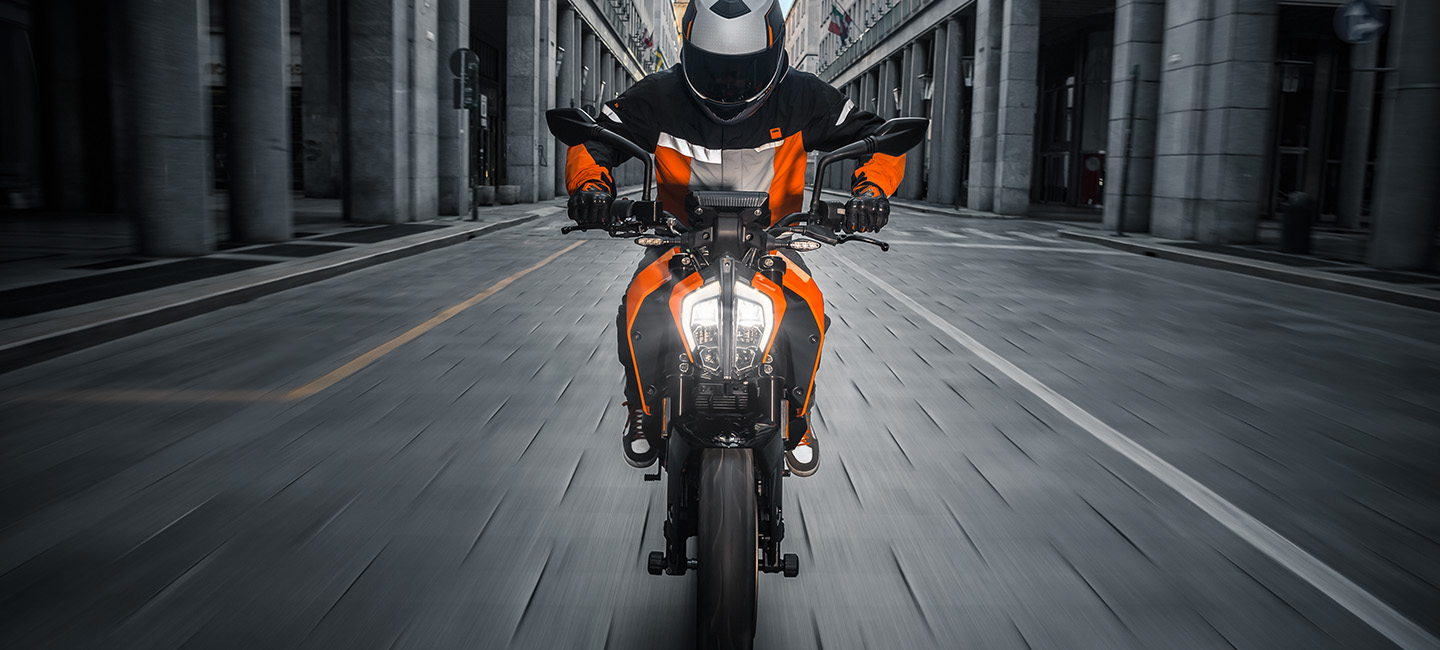 Programvare og elektronikk
KTM knows its customers; they are aware that people like to modify, as much as they like to race. This is why the KTM PowerParts range boasts a huge variety of accessories and luggage options across its Street range of sport motorcycles – past and present. All KTM PowerParts are developed alongside their chosen machine, meaning that KTM riders only get parts that perfectly complement their ride and provide the same 'factory fit' straight from the dealer.
Tekniske detaljer
TECH DETAILS