Produktinfo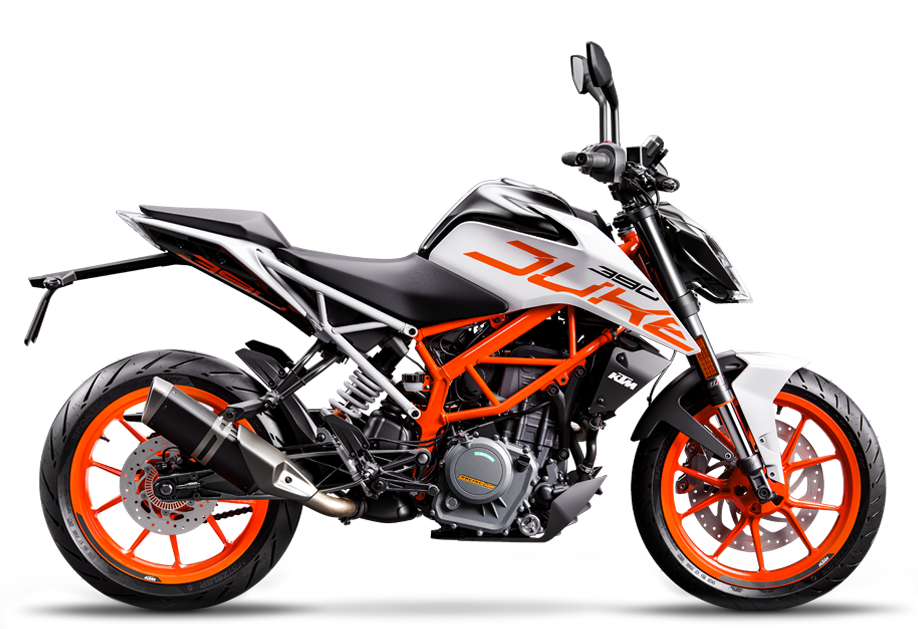 CORNER ROCKET
The KTM 390 DUKE breathes life into values that have made motorcycling so amazing for decades. The Corner Rocket maximizes riding pleasure with optimum user value and comes out on top wherever nimble handling counts. Light as a feather, powerful and packed with state-of-the-art technology, it guarantees a thrilling ride, whether you're in the urban jungle or a forest of bends.
Motor og eksos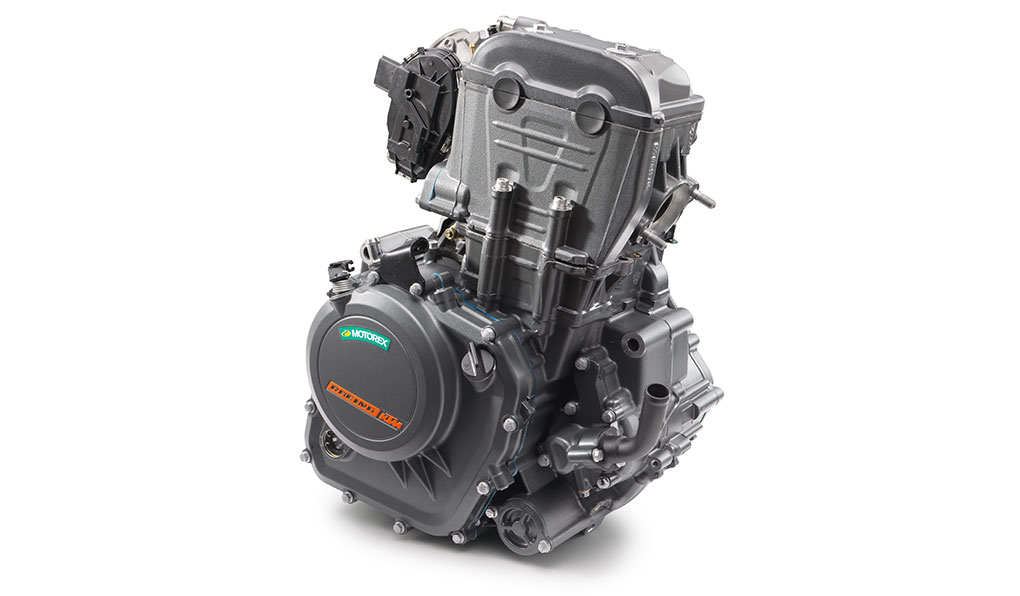 Motor og Eksos
The KTM 390 DUKE finds itself at home the steeper you lean it. Therefore, its state-of-theart, single-cylinder engine with twin overhead camshafts is perfectly tuned to tarnish every turn you come across!
Chassi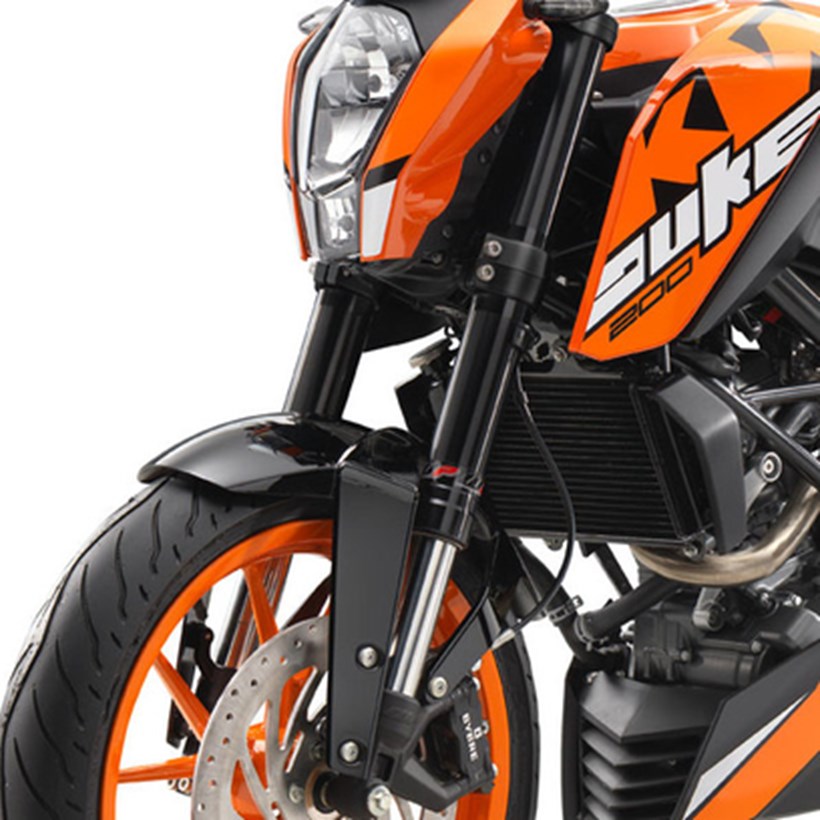 Chassi
The KTM 390 DUKE's state-of-the-art chassis, with its characteristic lightweight steel trellis frame, turns this bike into a real master in the bends. Masses grouped close to the center of gravity maximize maneuverability and precision – and prepare the 390 DUKE to win the rush hour slalom day in, day out.
Ergonomi og komfort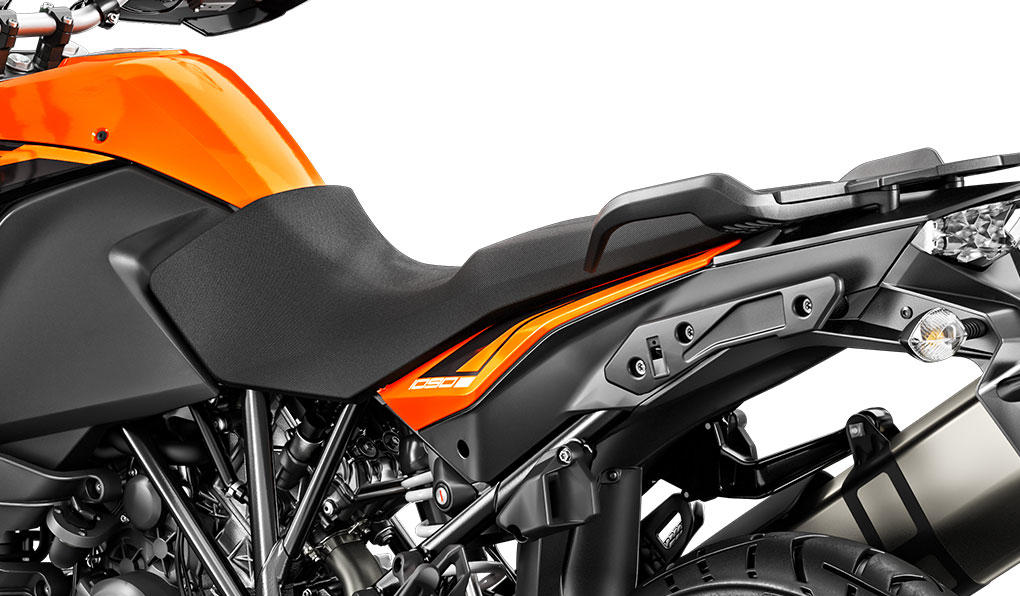 Ergonomi og komfort
The 390 DUKE is a genuine motorcycle in terms of dimensions, providing plenty of space and freedom to hang it out. The compact riding position supports relaxed touring as well as committed cornering. Large contact surfaces between rider and bike ensure optimum control and instant feedback.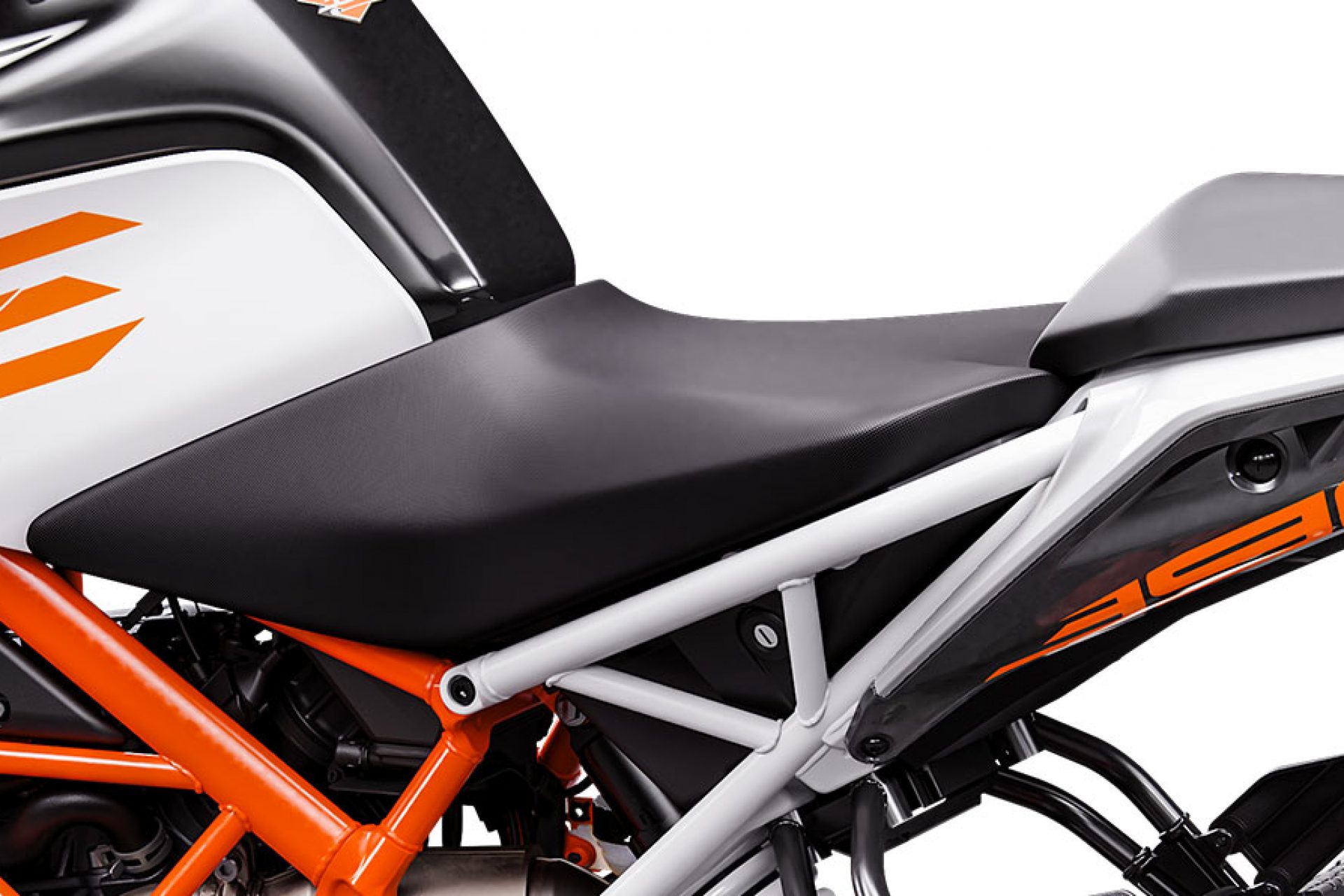 SEATS
For all its sports appearance, the two-piece seat provides surprising long-distance comfort, perfect support and first-class ergonomics for both rider and pillion. The seat height is low enough for a secure standing position, but also tall enough for sports-oriented riding and delivering that genuine big-bike feel.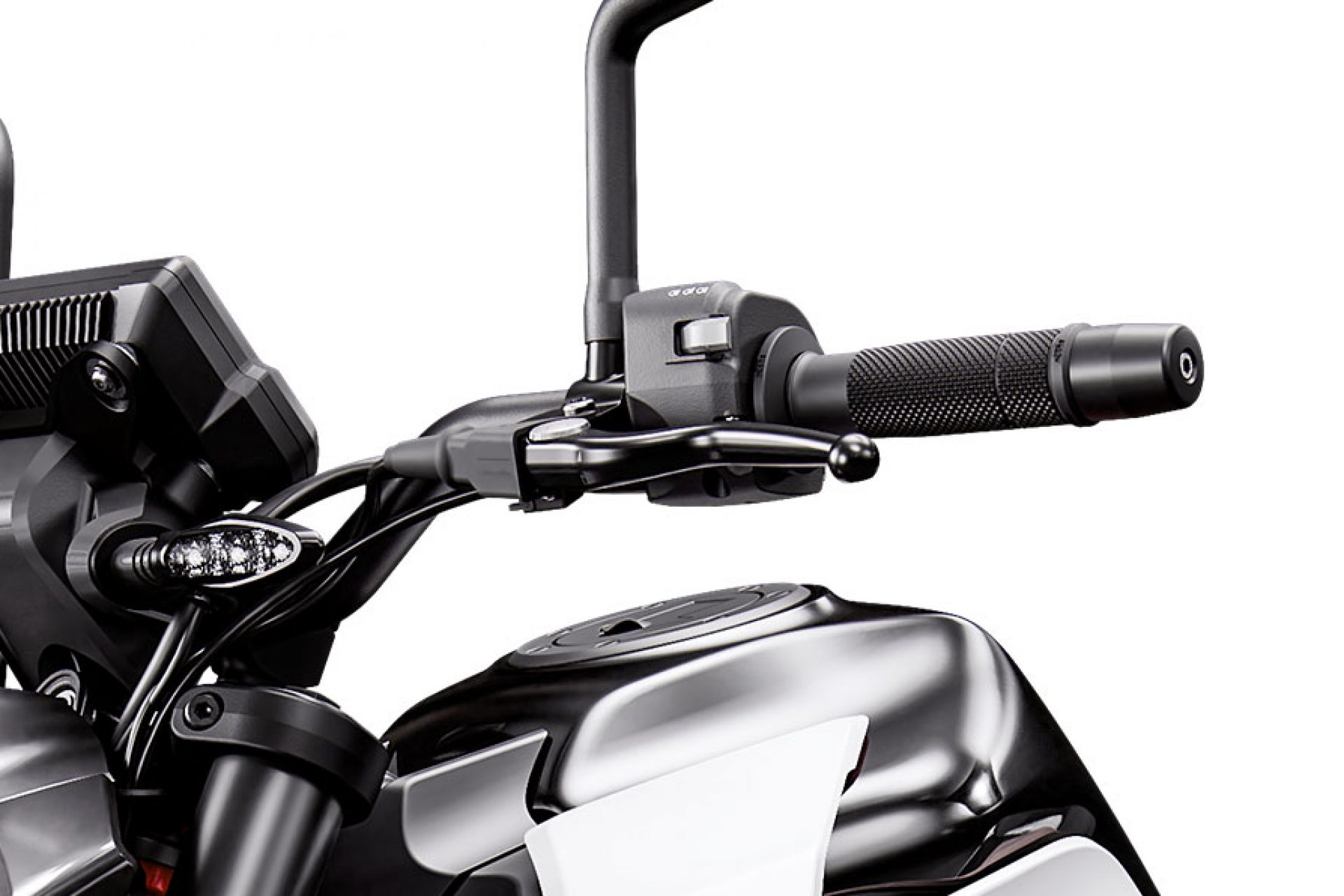 HAND LEVERS
The clutch and break lever are adjustable in order to match the needs of any rider's hand type.
Bodywork og dekaler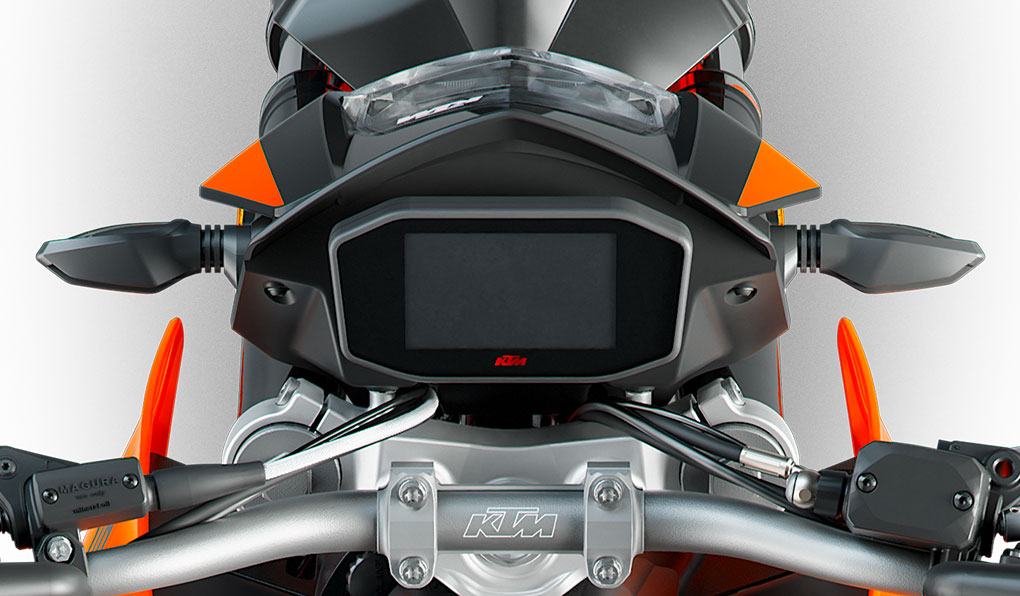 Bodywork og dekaler
The KTM 390 DUKE, although small in size, boasts racing genes that cannot be ignored. One look at its sharp lines and twin LED headlights and you're hooked by its full-offensive stance. It's READY TO RACE glare definitely grabs attention wherever it goes and upon further inspection, it's the level of high-quality parts that seals the deal.
Programvare og elektronikk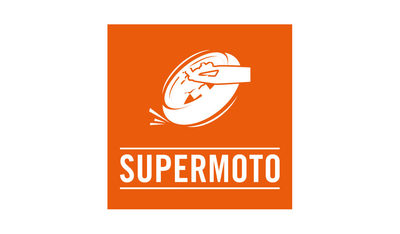 Programvare og elektronikk
Highly sophisticated electronics like a TFT dash make this KTM 390 DUKE a force to be reckoned with. Its racy looks and flat-out performance are only matched by the highquality standards set by the team that puts this machine together.
tilbehør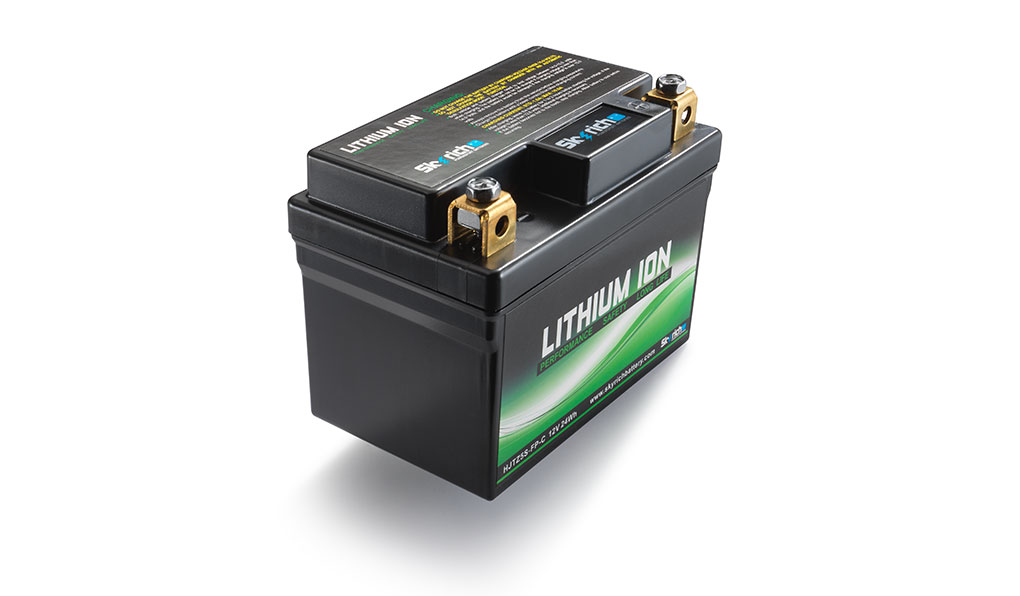 Programvare og elektronikk
KTM customers love to modify, as much as they like to race. This is why the KTM PowerParts range boasts a huge variety of accessories across its Street range of sport motorcycles – past and present. All KTM PowerParts are developed alongside their chosen machine, meaning that KTM riders only get parts that perfectly complement their ride and provide the same 'factory fit' straight from the dealer. KTM PowerParts are the ultimate tool for creating that unique look!
Tekniske detaljer
TECH DETAILS