Produktinfo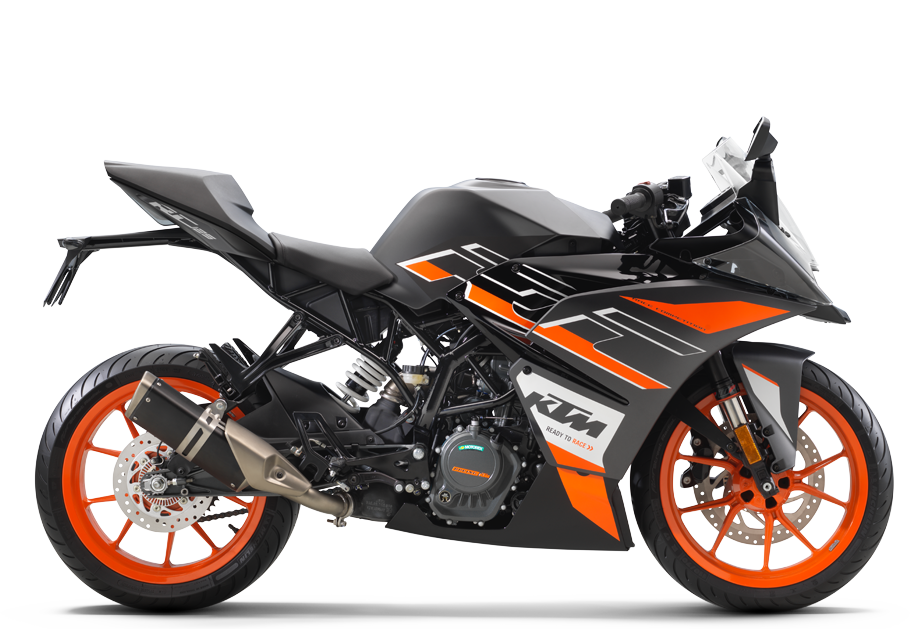 COMPACT RACER
The entry level for really ambitious racers. The state-of-the-art, water-cooled engine delivers 15 hp (11 kW), 12 Nm of torque and total race performance for everyday use. Every ride turns into preparation for the next race with the street-legal KTM RC 125.
Motor og eksos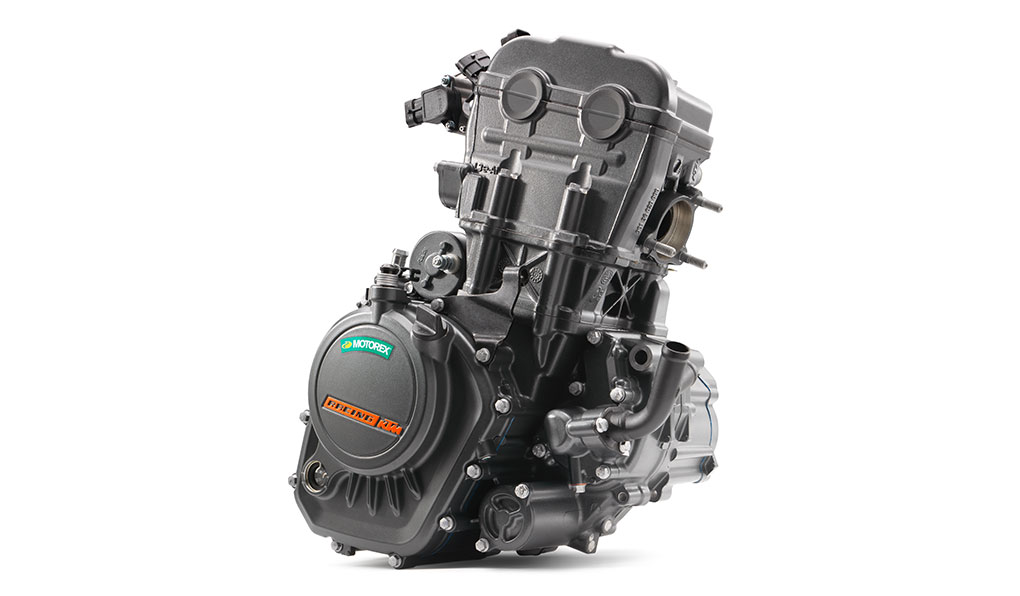 Motor og Eksos
Stay ahead of the competition with the KTM RC 125's state-of-theart, liquid-cooled, single-cylinder engine with double overhead camshafts (DOHC) that provide a crisp throttle response, thanks to electronic fuel injection. The stylish sweet-sounding muffler meets EURO 4 standards.
Chassi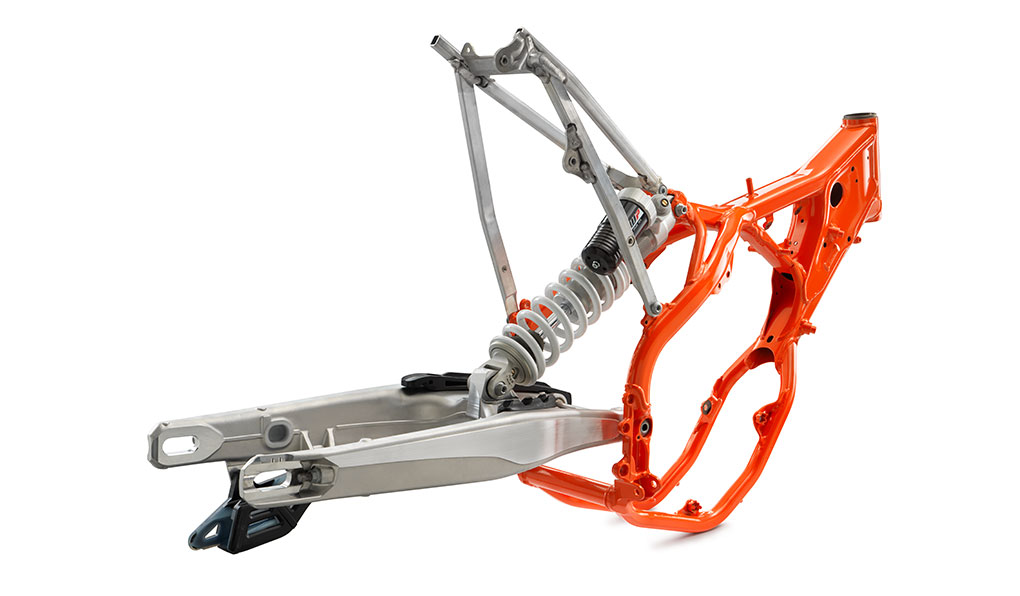 Chassi
Quick, agile and playful handling is assured on the streets or racetrack courtesy of the same 66.5 degree steering-head angle as found as a feature of its bigger brothers. In fact, the KTM RC 125 shares the same winning potential as the rest of the RC range. WP suspension components complete t
Ergonomi og komfort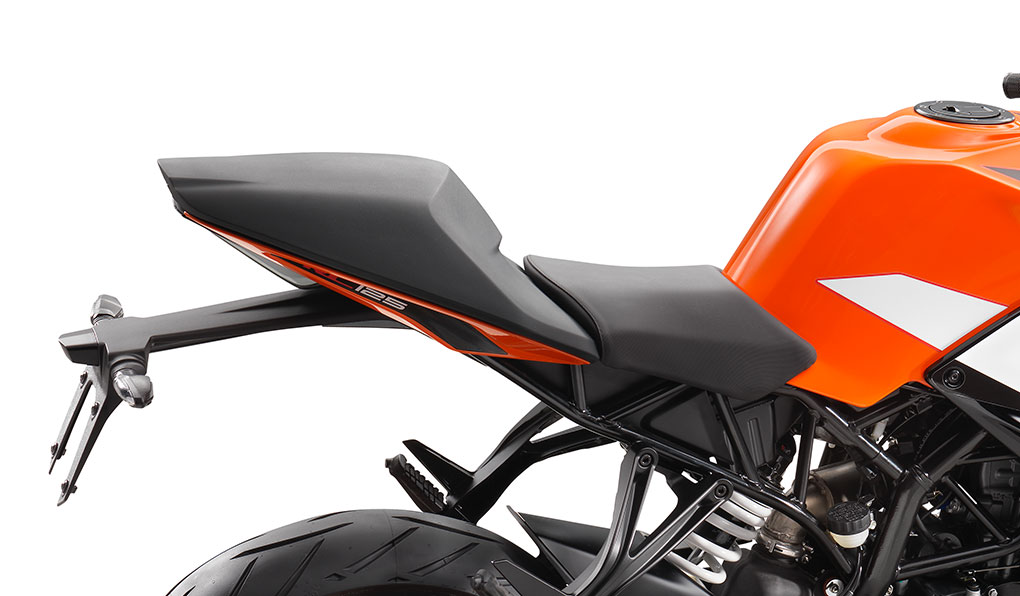 Ergonomi og komfort
The KTM RC 125 has a comfortable big-bike feel with freedom of body movement for both rider and pillion. Clip-on handlebars and easily accessible switches offer advanced control, while a 10-litre fuel capacity allows hours of non-stop cornering fun.
Bodywork og dekaler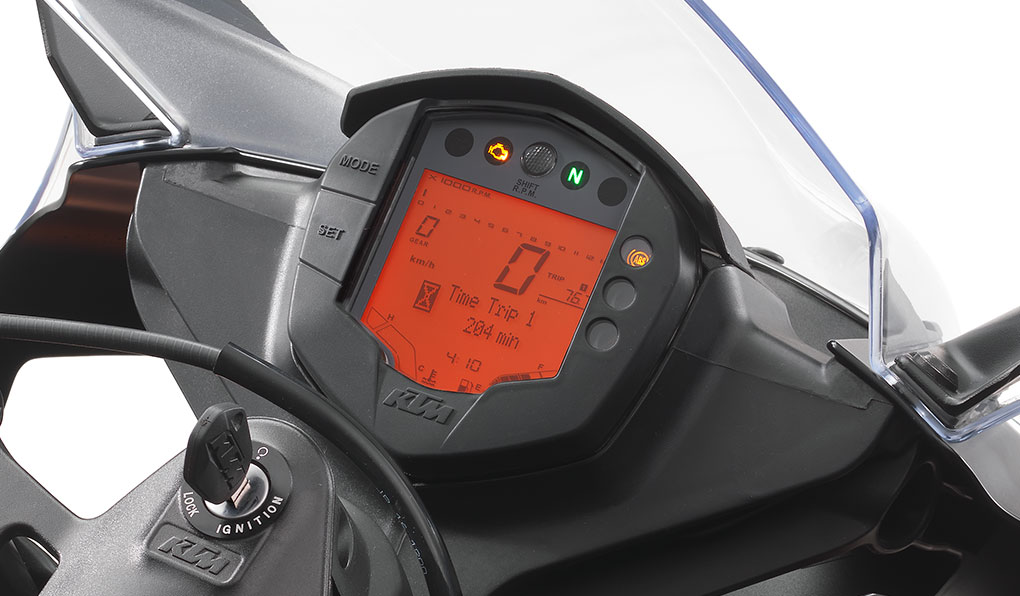 Bodywork og dekaler
The KTM RC 125's clean but aggressive bodywork provides a unique supersport look that stands out from the pack. Its aerodynamic advantage helps gain greater lean in turns.
Programvare og elektronikk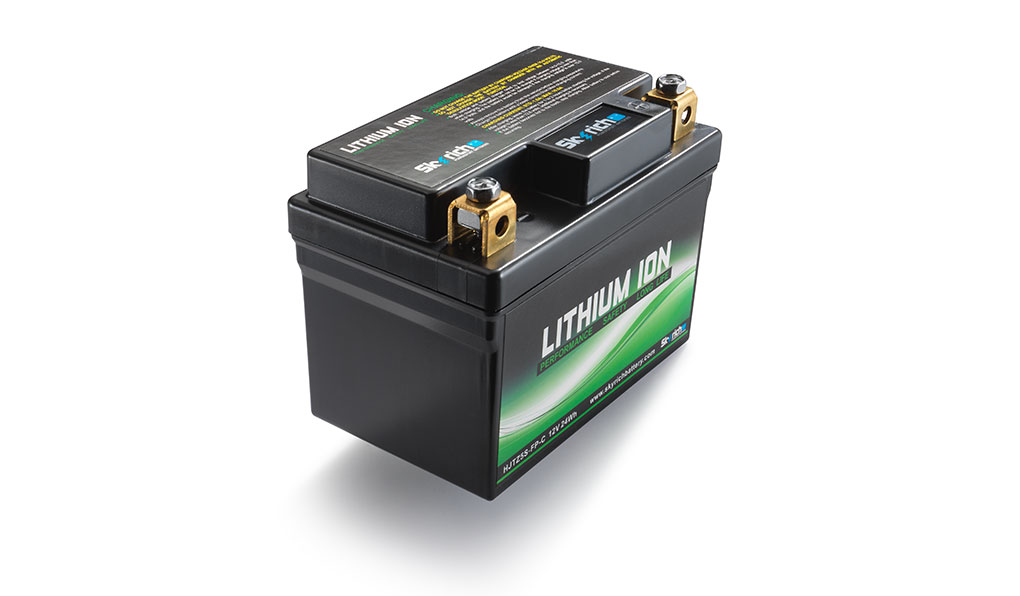 Programvare og elektronikk
A highly sophisticated electronics system has been integrated into the KTM RC 125, offering riders a range of high-end technical features that ensures that the bike performs to its full potential in all riding conditions. Smooth power, total control.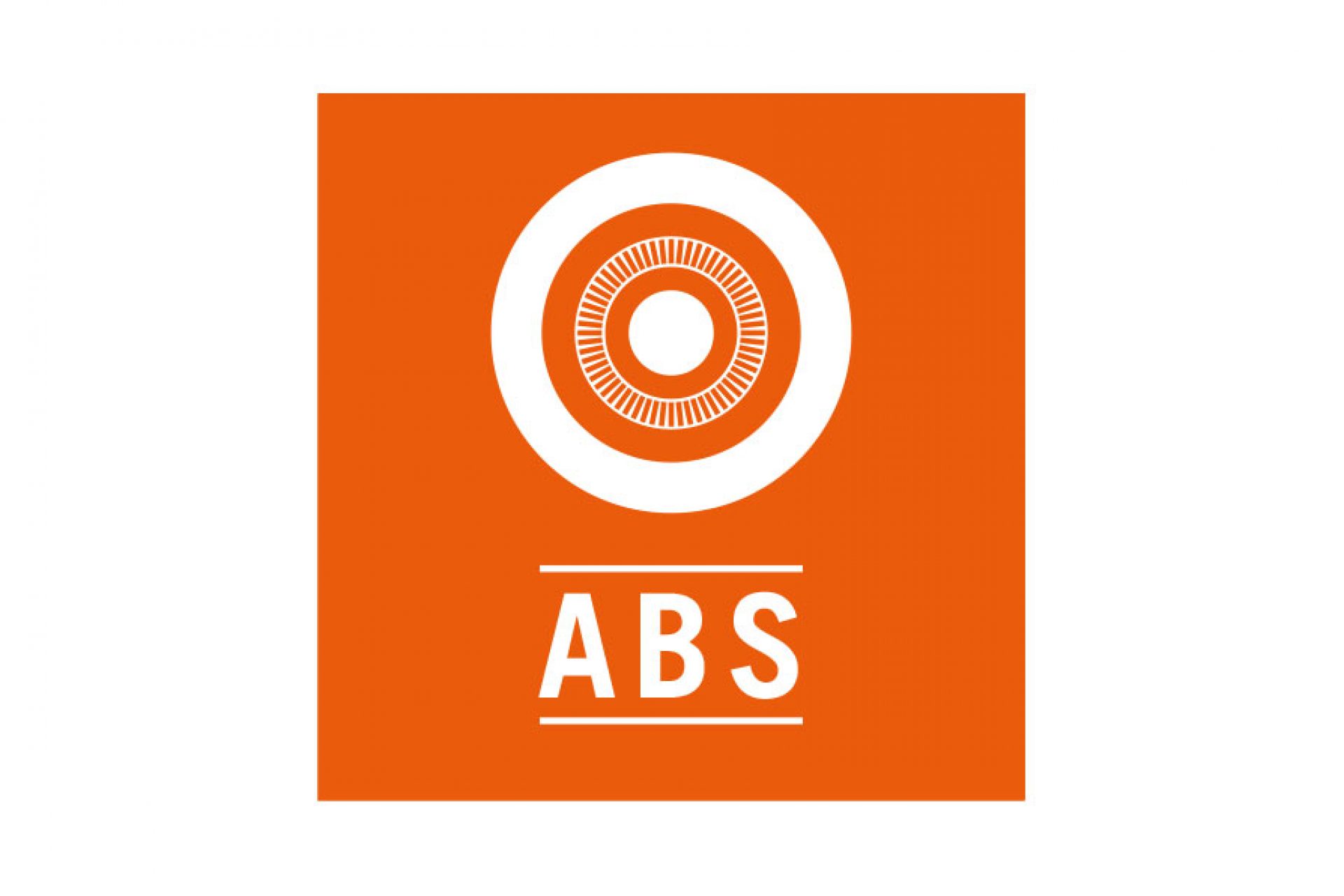 ABS
ABS is standard equipment on the KTM RC 125. Use it to your advantage to enhance safety or switch it off if you're feeling READY TO RACE.
Tilbehør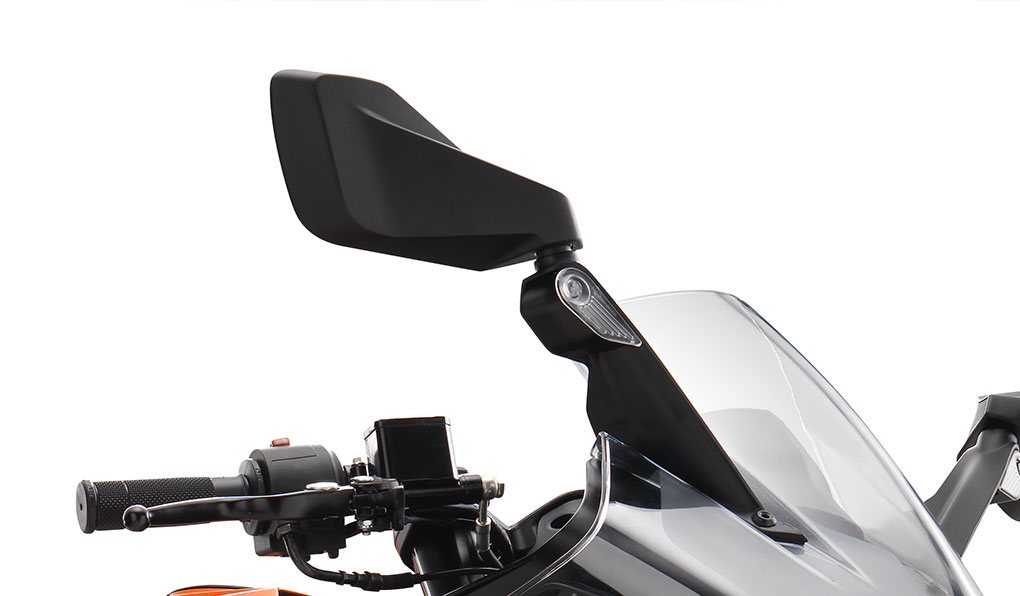 Tilbehør
Ride the city streets and open roads with individuality by modifying your KTM RC 125 to suit your preference and style using the KTM PowerParts range. It boasts a wide variety of accessory options across KTM's Street motorcycle range. All KTM PowerParts are developed alongside their chosen machine, meaning that KTM riders only get parts that perfectly complement their ride and provide that important 'factory fit' straight from the dealer.
Tekniske detaljer
TECH DETAILS